15 Oct 2021
Today we are going to build a table that can be sorted, searched, and filtered all at once, using Ruby on Rails, Turbo Frames, a tiny Stimulus controller, and a little bit of Tailwind for styling.
We will start with a sortable, Turbo Frame-powered table that displays a list of Players from a database. We built this sortable table in a previous article — you might find it helpful to start with that article, especially if you are new to Turbo.
When we are finished, users will be able to search for players by name, filter them by their team, and sort the table. Sorting, searching, and filtering all work together, in any combination, and they each occur without a full page turn. The end result will work like this: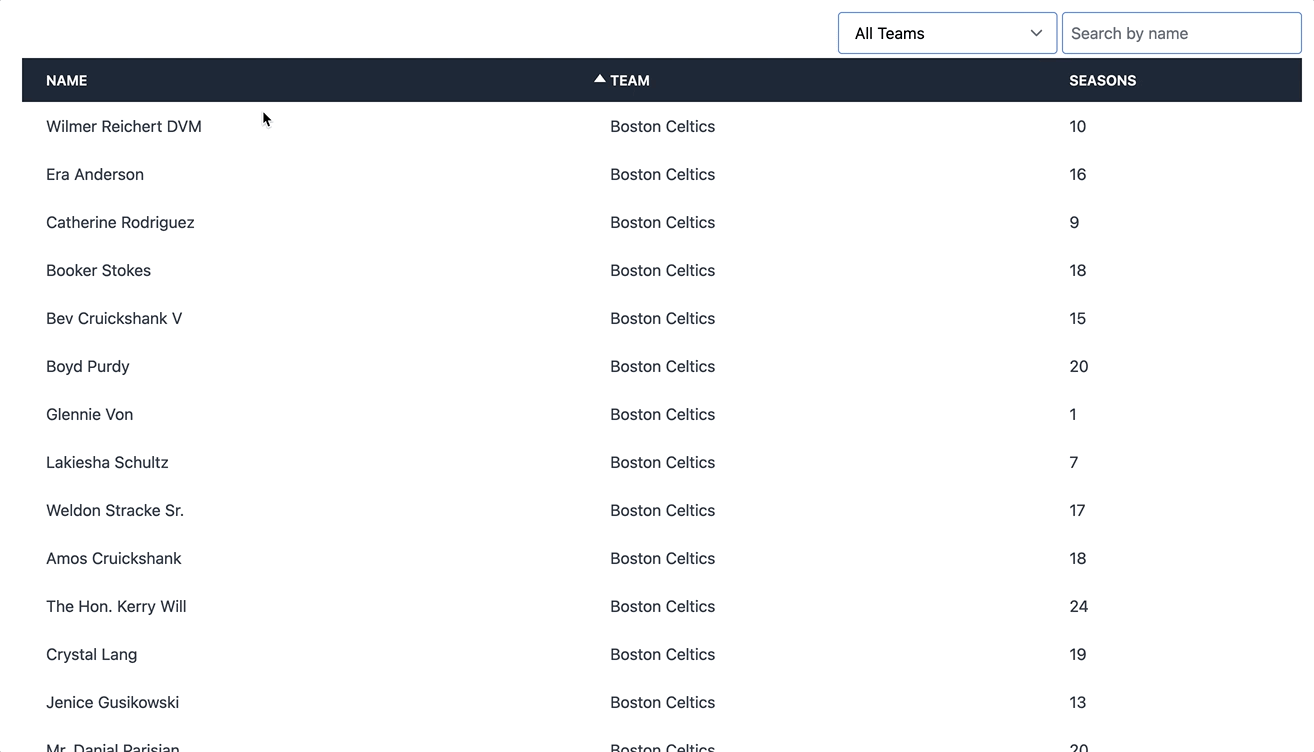 This article is intended for folks who are comfortable with Ruby and Rails code. You won't need any prior experience with Turbo Frames or Stimulus.
Let's dive in!
Read the rest
27-minute read