15 Jul 2021
September 2022 update: Since this article was written, Rails 7 and Turbo 7.2 have been released. There are new, simpler techniques to building modal forms with Turbo now. I published an updated version of this article after the release of Turbo 7.2, I recommend reading that article instead.
The release of the Hotwire package of Stimulus and Turbo has brought a tremendously powerful set of tools to Rails developers who want to bring the speed of a single page application to their users without sacrificing the development speed and happiness that Rails is known for.
Today we are using Hotwire, Rails, and Tailwind CSS to build a modal form submission flow.
With just a little bit of Stimulus and Turbo, we will create a user experience that opens a modal on click, retrieves modal content remotely, and cleanly handles successful form submission and form errors.
This modal flow will help us learn a few of the core concepts of Hotwire while demonstrating how to implement a very common user experience in modern web development.
The finished product will look something like this: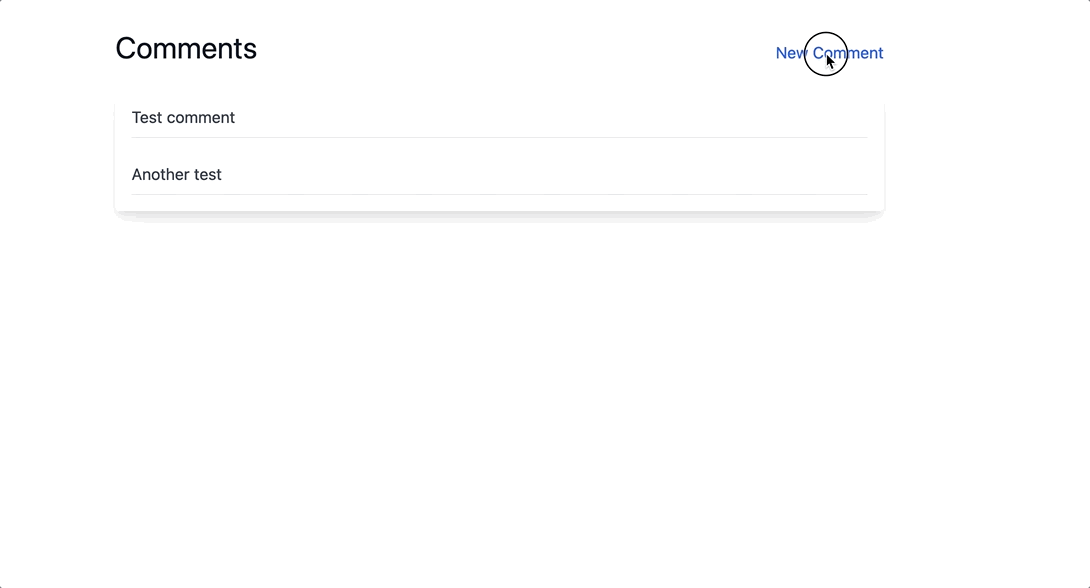 I am writing this guide assuming that you are comfortable with Ruby on Rails and that you have some level of familiarity with Stimulus. You do not need to be an expert on either.
While we use Tailwind CSS to make our modal implementation simple, you do not need experience with Tailwind. If you prefer, you can implement your own, non-Tailwind modal and still get value from this guide.
You can find the complete code for this project on Github.
Let's get started.
Read the rest
24-minute read