18 Aug 2021
The release of Hotwire in late 2020 brought attention to a growing interest within the Rails community in building modern, reactive Rails applications without needing the complexity of an API + SPA.
Although Hotwire's Turbo library garnered a lot of attention, the Rails community has been working for years to improve the toolset we have to build modern, full-stack Rails applications. Turbo isn't the first attempt at giving Rails developers the tools they need.
One of the most important of these projects is CableReady, which powers StimulusReflex and Optimism, along with standing on its own as a tool to:
Create great real-time user experiences by triggering client-side DOM changes, events and notifications over ActionCable web sockets
Source: CableReady Welcome
Today we're going to explore CableReady by using Rails, CableReady, and Stimulus to build a scoreboard that updates for viewers in real-time, with just a few lines of Ruby and JavaScript.
When we're finished, our scoreboard will look like this: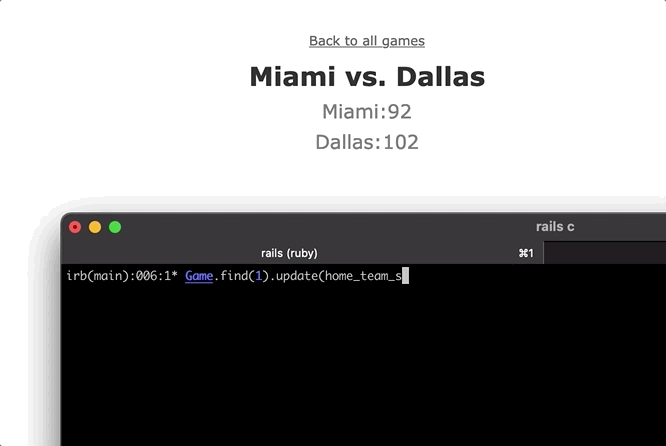 This article assumes that you're comfortable working with Rails but you won't need any prior knowledge of CableReady or ActionCable to follow along. If you've never used Rails before, this article isn't the best place to start.
Let's dive in!
Read the rest
19-minute read