19 Sep 2021
One of the wonderful things about working in Rails in 2021 is that we are spoiled for options when it comes to building modern, reactive applications. When we need to build highly interactive user experiences, we don't need to reach for JavaScript frameworks like Vue or React — the Rails ecosystem has all the tools we need to deliver exceptionally fast, efficient, and easy-to-maintain front ends.
Yesterday, I published an article demonstrating a simple implementation of a sortable table with StimulusReflex. Today, we're going to build the same experience with Turbo Frames instead.
Why build the same thing with two different tools? Because we have great options to choose from in Rails-land, and understanding each option is a great place to start when considering which tool is right for you and your team.
Like yesterday, our application is going to allow users to view a table of players. They'll be able to click on each header cell to sort the table in ascending and descending order.
Sorting will happen very quickly, without a full-page turn, and we won't be writing any custom JavaScript or doing anything outside of writing ordinary Ruby code and ERB templates.
When we're finished, the application will work like this: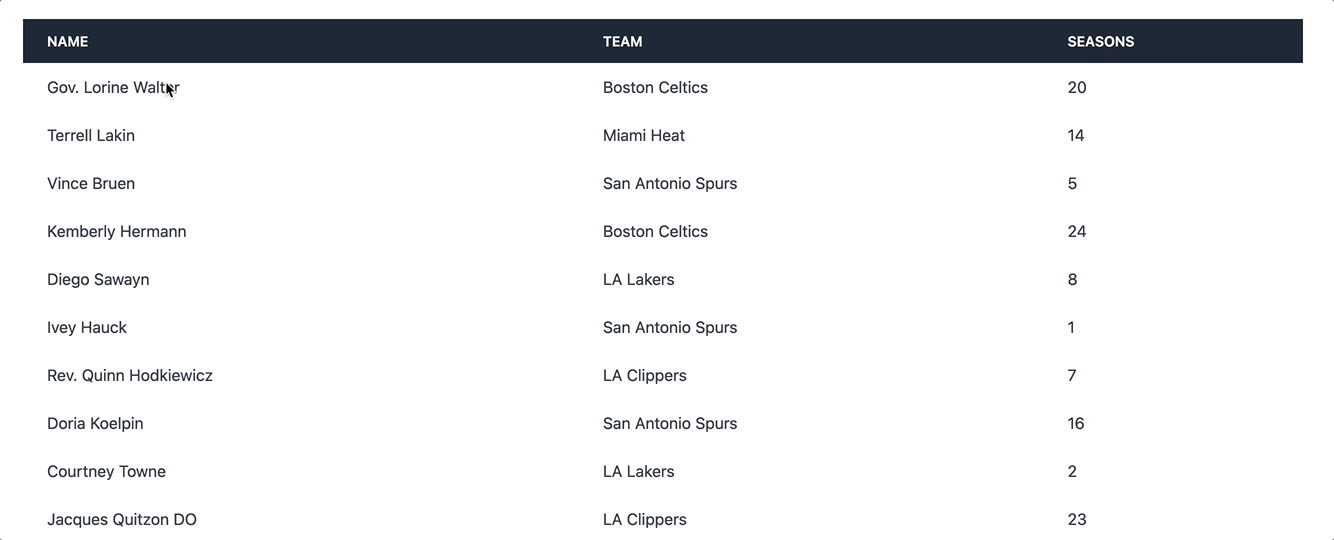 You can demo the application for yourself on Heroku (the free dyno might need a moment to wake up when you visit it) or view the complete source on Github.
This article assumes that you are comfortable building applications with Ruby on Rails and may be difficult to follow if you have never worked with Rails before. Previous experience with Turbo Frames is not required.
Let's get started!
Read the rest
21-minute read